Sooooooo, Happy to tell you all that Mitzi asked me to be part of her Auror Wings ChallengeBlog DT, as well as my DT-spot on the showcase blog :D *happy happy happy*
But! away from the shiny, happy colours - it's time for the September challenge: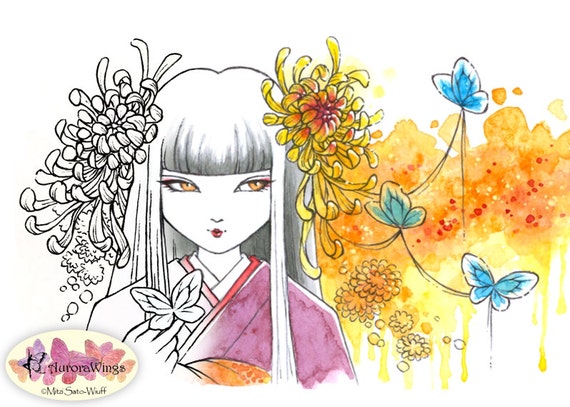 a real and gorgeous beauty, gone bad *evil grin*
Here she is, my creapy babe :) Coloured with Copic Sketch
I made an easelcard, black bazzill base with gold glittered cardstock. Dp's are from G45 and DCWV. Simple deco's with glittered ribbon, and some matching zombie- butterflies
Thank you for looking! And remember - get out your darkness, and get crafting with us at Aurora Wings Challenges!
Challenge: